We may earn a commission for purchases using our links.
Learn more
.
In order to provide marketing teams and agencies with more flexibility, we offer Connect Assets in addition to font management through Connect Fonts, which is available by subscribing to our
The digital asset management pricing includes 1 TB of data storage per user for Connect Assets, pooled among all licenses purchased for your team. Extra storage is available in increments of 1TB at $200 per user per year.
When you purchase annual licenses for Connect Assets, they are good for an entire year from the date of purchase. Your licenses will automatically renew each year through your original method of payment. Easily add licenses or change your payment method at any time.
Connect Assets reduces the time it takes to find what you need, so you can stay productive, stay on track, and stay on schedule.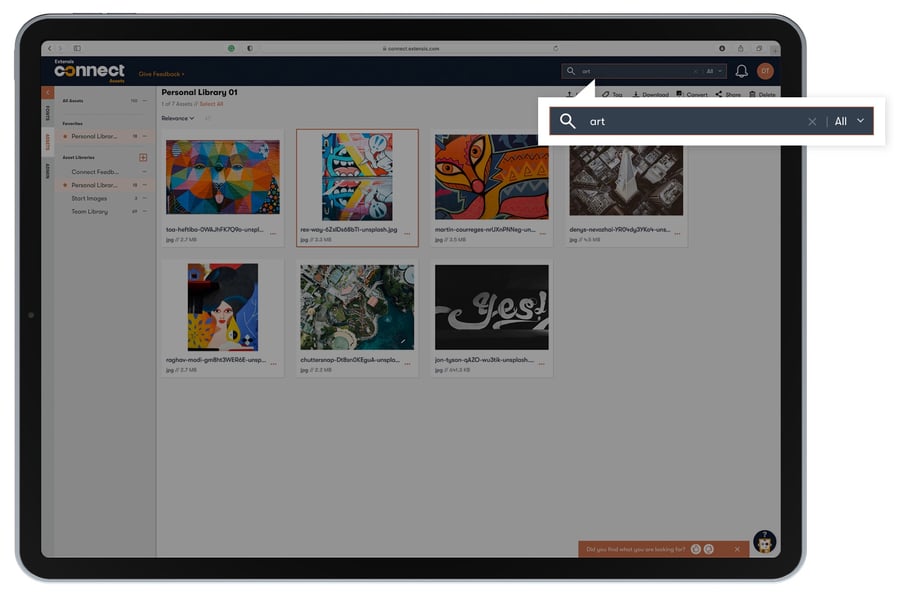 Do you have better things to do with your time than organize and tag all your assets?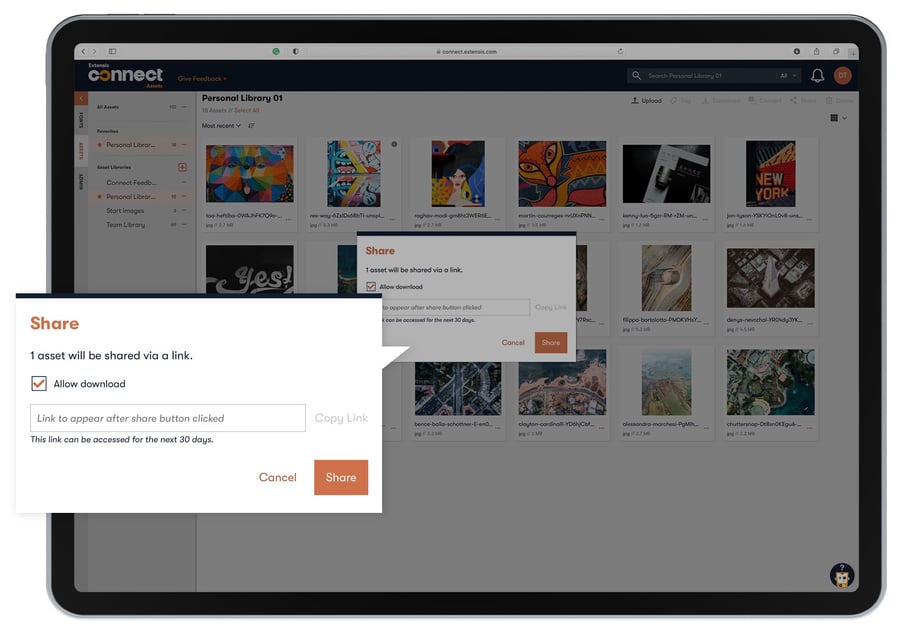 When it's easy to share pre-existing assets, works-in-progress, and final deliverables, collaboration becomes more comfortable and consistent.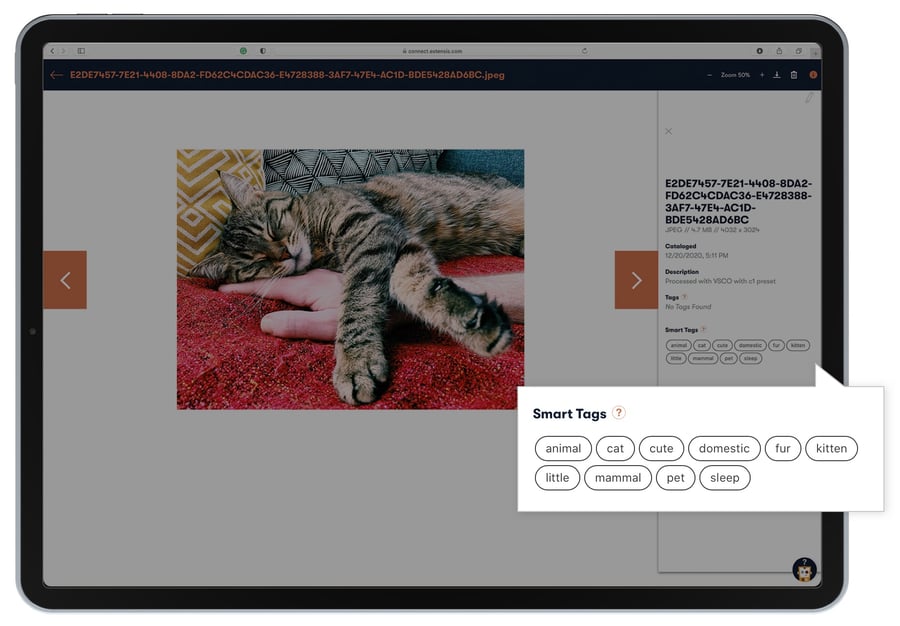 AI-powered smart tagging and intuitive search empower you to save time and always find what you need.
Sending assets to teammates and clients should be seamless.

Confusion over which assets are approved or right for a project can break a creative flow.
When creative materials are scattered, you can't find what you need.

If you're like many creatives, getting inspired and executing your vision isn't the hard part of your job.
Empowering creatives to reclaim their time and collaborate from anywhere.
Are you a Graphic Designer?
Keep up to date about Digital Asset Management (DAM) offers like Extensis Digital Asset Management
Privacy
Comparisons
Digital Asset Management (DAM) for Marketing Agency